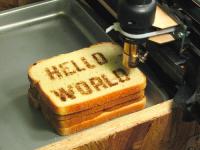 Hello world, OMGiRock.com is born!
I'm not exactly new to the blogging world. I started blogging back in 2001 with my very first blog at xorsyst.com. xorsyst.com over the past few years has morphed from a personal blog into a pretty active Japanese pop culture blog. Japan is one of my many loves if you couldn't tell from the countless Japanese references in the header.
Between my various blogs, I felt something was missing. I missed being able to talk about whatever I wanted. I missed being able to post about the random thoughts that seem to never stop popping into my head. I missed having a place to post while drunk (always fun).
So OMGiRock.com was born. This blog has no theme, topic, or reason for being online other than it's about stuff that interests me.
Do I really rock? Yes, in my head at least. I'm sure you will come to realize it too.
Tags: blogging, hello world, xorsyst